Wednesday, October 21, 2009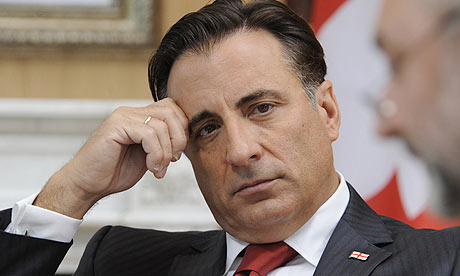 According to the Guardian, director Renny Harlin (Die Hard 2, Cliffhanger) has begun filming a movie about last year's Russian/Georgian conflict. The film will chroncile the lives of a journalist played by Rupert Friend, and his cameraman as they try to both cover and survive the war at hand. Georgia President Mikheil Saakashvili who has apprarently already lent his office and a few tanks to the production, will be played by award winning actor Andy Garcia.
As you can see from the photos above, the resemblence is pretty close.